ANALYTICAL
INSTRUMENTATION
CEMS SOLUTIONS & PROCESS ANALYSER
DUSTHUNTER T200
Integrated soiling check for sender-receiver and reflector unit
Automated self-alignment of the optical modules
Automated check of zero and reference point
For medium to high dust concentrations
For small to large measuring distances
DUSTHUNTER FWE200DH
For very low to medium dust concentrations – WET gas

Gas sampling and return combined in one probe

Contamination check

Automated check of zero and reference point

Simple parameterization and convenient operation – optionally via an additional remote display

Integrated system monitoring to detect the need for maintenance at an early stage
GMS800 - COLDDRY
The GMS800 is a product familiy of extractive analyzers which can measure more than 60 different gas compounds. The GMS800 is characterized by its modular design: 6 analyzing modules, one gas module, I/O modules and an operating unit. Standardized 19" racks can be used for economic system integration. Wall mounting enclosures with an ATEX approval for hazardous areas can be used in rough industrial environments. Equipped with modern software, the GMS800 comes with the required interfaces for remote control via networks through to the connection to a process control system.
POWERCEMS100 - COLDDRY
The PowerCEMS100 continuous emission monitoring system (CEMS) is an economically and technically perfect solution for extractive measurement tasks. This all-in-one system comprises high-quality standard assemblies and components and can be adapted to the application-specific requirements thanks to its modular system design. Retrofitting analyzer modules or gas conditioners is easy and inexpensive. The innovative PowerCEMS100 system is certified according to European standards EN 15267-1/-3 and EN 14181, and offers future-proof solutions for emission measurement and process applications.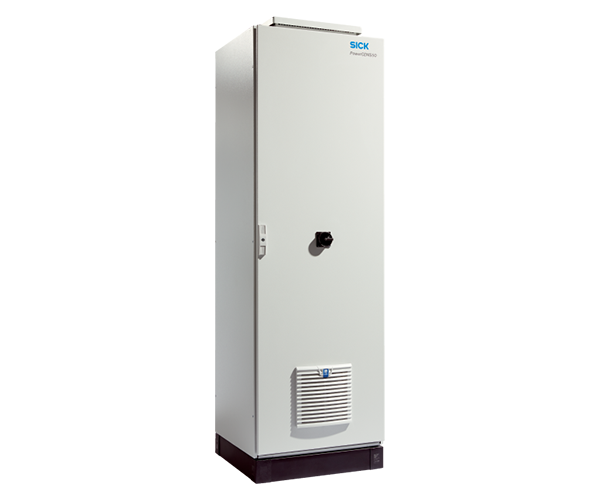 MCS100FT - HOTWET
The FTIR measuring principle allows the simultaneous determination of more than 12 measuring components – tailormade for the particular requirements of the customer. The MCS100FT FTIR analyzer system with its heated measuring cell enables the monitoring of hydrogen fluoride limits as requested by legislation. The MCS100FT is equipped with an oxygen sensor as standard and can be supplemented with a total hydrocarbon analyzer. With its reliable measuring technology, its easy operation and low maintenance requirements, the MCS100FT provides a solution that offers unequalled opportunities.
FLOWSIC100
High acoustic power – ideal for large stacks with diameters from 3 to 13 m
Certified for use in plants requiring a permit in accordance with 13th, 17th and 30th BImSchV (German Federal Immission Control Act) and TA Luft (German Technical Instructions on Air Quality Control) as well as in accordance with 27th BImSchV, MCERTS and GOST
Also suitable for applications with high dust levels
GM32 IN-SITU GAS ANALYZERS
Efficient measurement of SO2, NO, NO2, NH3 as well as TRS components in the Kraft pulp process.
GM700 LASER GAS ANALYZER
Efficient process analysis – even under difficult conditions – ammonia (NH3), hydrogen fluoride (HF), and hydrogen chloride (HCI).
TRANSIC100LP
Measuring the oxygen in the process can be quite simple. The TRANSIC100LP from SICK is the rugged transmitter that uses Tunable Diode Laser Spectroscopy (TDLS) to measure O2 reliably. A technology more common in the world of high-tech analysis, is now being used in a field instrument: at an attractive price, easy installation, a long life, low maintenance and suitable for use in potentially explosive atmospheres.
ZIRKOR302
The ZIRKOR302 in-situ gas analyzer from SICK can be relied upon to measure oxygen quickly even at increased temperatures. Thanks to the flow sensor measurement principle, it does not require expensive test gases – ambient air is sufficient. The analyzer is not an ignition source in the measurement gas due to its safety-related construction. The optional evaluation unit allows you to operate up to three analyzers.